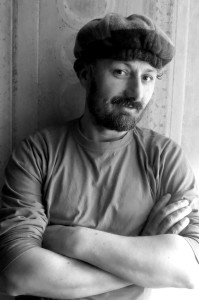 2016
---
"Azione e pensiero" Xhixha e Milot " Palazzo Reale Torino, curated by Anselmo Villata.

"Believe" Mostra Personale, Galleria Tornabuoni, Firenze critical text by Lucio Trizzino.
2015
---
Beijing Biennale 6 edition "Memory and Dream", China, National Museum of Beijing .

'Grand Slam', seven artists of Artour-o, Palazzo Ducale, Genova curated by Tiz. Leopizzi and Paolo Lanfranconi.

Museum of Shandong, International exhibition. Artist Jinan.

Artour-or Must Florenze and Praga 2015 , Palazzo di Medici Riccardi ,by Tiziana Leopizzi.

International Biennial of Turin, Works on Paper "STEMPERANDO " co/curator Anselmo Villata and Alfred Milot Mirashi
2014
---
Museum of Modern Art of Jinan, "From Leonardo da Vinci to today's time" by Vincenzo Sanfo. Shandong, China.
Misa-Guidonia Montecelio Rome, Museums International Sculpture in progress for companies, by Tiziana Leopizzi.
Art Across the Mediterranean, Italian Culture Institute , curated by Anselmo Villata. Malta
Article II Mustle City Of Art for contemporary art. " Michelangelo and I" by Tiziana Leopizzi and Luigi Zang. Academy of Arts and Design. Florence
2013
---
La leggerezza della scultura 2013 "- VIII Edition, International Exhibition of Sculpture, curated by Anselmo Villata, Parco dell 'Arte. Cerrina (AL)
"I, KLIMT" . Palazzo dei Consoli, Gubbio, curated by Francesco Gallo Mazzeo. Catalog publisher 4th Media LTD Rome.
2012
---
Muzeo Water Cube- Beijing, 2nd Edition "Art Water Cube", Winner of the International Painting and calligraphy prize, by Vincenzo Sanfo. Beining- China.
"STEMPERANDO 2012" – Fifth Edition, International Biennial of Turin, works on paper, curated by Giovanna Barbero. Turin, Catanzaro, Rome
Artour-or Must London 2012. "A red carpet for Italian interiors" curator Tiziana Leopizzi, London.
"Olympic Fine Arts London 2012",winner' Gold Medal in Painting' at the Museum Barbican Centre, by Vinzenco Sanfo, London.
"Baroque Austere" -Artists, designers and architects from various nations. Catania, curated by Carmelo Strano
"Mat", Gallery of Contemporary Art the Court by the Rosanna Tempestini Frizzi and Carolina Orlandini,Florence.
"Self-portraits" Artists of the third millennium, Brindisi, by Massimo Guastella.
"Identity Albanian" The Garden of Beauty, second edition, under the sponsorship of the 'Albanian Ambassador HE Llesh Kola, in collaboration with the Regional Province of Syracuse, City of Noto and the group Art Project by Marco Nereo Rotelli.
"The country on the other side ", Museum Of Roman Civilization, Rome under the patronage of the 'Albanian Embassy in Rome.
2011
---
"Open 14", International Exhibition of Sculptures and Installations, Venice Lido by Paolo de Grandis
Noto, Garden of Beauty, the town of Noto and the group Art Project in collaboration with the Regional Province of Syracuse by Marco Nereo Rotelli.
2010
---
Museum Bellomo, Syracuse, The International Review "Neoiconoduli "complex languages complex messages by Carmelo Strano.
"Migrants from past to present": stories, faces, voices of Puglia. Lecce Taranto / Bari Brindisi Foggia / Torino
Pro Loco, "In the footsteps of Luca Giordano" by Marco di Mauro. St. Giorgo a Cremano (NA).
2009
---
Contemporary visions of the urban landscape, Opera Gallery . Matera .catalogo R & R Publishing, necklace and arts by Massimo Guastella
Peg Alston fine art gallery, New York by Peg Alston
Prague Biennale 4, Pavilion "Albania and Kosovo", by Artan Shabani, Giancarlo Politi and Helena Kontova, Giancarlo Politi catalog publisher, Prague
2008
---
Peg Alston Fine Art Gallery, New York, edited by James Genovese
Contemporary, the curator in Charlotte Stein, Berlin
2007
---
1000 artists for a eccentric survey of the art in Italy. Rizzoli catalog, curated by Philippe Daverio and Jean Blanchaert, itinerant, Naples, Rome, Bologna, Venice
Museo della Permanente, Milan. (Catalog Skira), curated by Alberto Ghinzani
Lazio across Europe and the Mediterranean at the Vittoriano, Rome.
"Albania & Land of Brindisi," the Norman Castle, Mesagne. By Massimo Guastella.
2006
---
Group show "Vinces Agata O della Santita", Catania. By Francesco Gallo.
2005
---
" Mediterranean Corner ", ArteInvest Gallery, Rome. By Francesco Poli
2003
---
"The Venus of Milot," Museo Maschio Angioino , Naples, Edition The Aperia. Presentation Cycelin Edoardo and Francesco Poli.
"The Woman in the 3rd millennium", Brindisi, Oria edition, curator Massimo Guastella.
2001
---
Museo della Permanente, catalog Salea Graphic Arts, , curator Anna Maria Santinel Milan
"Mac 2001 Strangers in Italy", Pavia, Pi.Me publishing catalog, curator Nicholas Micieli.
2000
---
Castello Aragonese, Otranto (Lecce), catalog publishing Martano, curator Massimo Guastella.
Ragno Gallery, Milan, publisher Stefanoni, Lecco, curator Paolo Thea